WESER is an ISO-certified company, established in 2012. We specialize in metal, plastic, and rubber fabrication, along with rapid prototyping/3D printing and assembly. We also provide services to assist clients in producing custom parts while minimizing their sourcing costs. At WESER, we provide machined, forged, casting/investment casting, and assembled components to countries all over the world, including the United States, Germany, Australia, the United Kingdom, Canada, Switzerland, Israel, and Brazil, among many others. WESER can manufacture a wide variety of components, from intricate precision parts to welded and assembled parts. Chemical composition, surface roughness, plating thickness, hardness, salt spray, tensile strength, and impact testing are all available in our in-house lab. We also have a 2.5D projector for inspecting dimensions with a precision of 0.005mm.
Investment Casting for Marine Applications
When it comes to the fabrication of complex metal parts for marine applications, stainless steel casting and aluminum casting are the most widely used metal forming methods today. Aluminum castings are light, but they have little corrosion resistance in seawater and require a lot of maintenance. As a result of their excellent corrosion resistance, luster, resilience, and stiffness, stainless steel castings are widely recognized as the best choice for marine applications.
Type of Stainless Steel used in Marine Applications
Grade 304 stainless steel castings have proved to be acceptable for many marine applications. Grade 316 (referred to as "sea grade" stainless steel) is the latest industry standard, and it can be used in approximately 90% of marine applications.
Stainless Steel Products
The investment casting technique is the most popular casting method used for marine applications involving stainless steel alloys. Weser specializes in providing customized stainless steel investment casting solutions for high-quality marine parts. We have all of the required tools, including machining and surface treatments, to provide finished products. With extensive expertise in the investment casting of stainless steel for marine applications we provide:
A      wide range of stainless steel products used in casting marine hardware.

In our foundry, we      have automated processing machinery that increases production efficiency.

Cast stainless      steel marine components can be produced as per requirements.

Our foundry can do      post-processing such as heat treatment, machining, and surface finishing.

We      provide our customers with flexible transportation options based on their      needs.
Some examples of Investment Casting Products made of Stainless Steel for marine applications are shown below: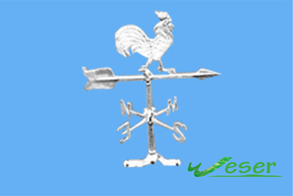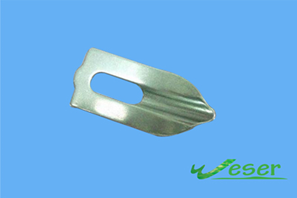 Stainless Steel Lockset                                 Investment Casting Marine Parts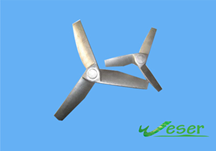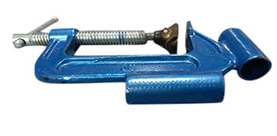 Investment Casting Base                                    Investment Casting Hinge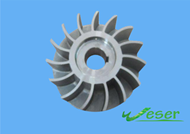 Investment Casting Joint
The Process
Investment casting, also known as "lost-wax" casting, is a method that uses an expendable mold to produce intricate objects with extremely fine surfaces. It is a precision technique because of the versatility it gives to the mold designs. Stainless steel alloys, copper, aluminum, carbon steel, and glass are among the materials that can be cast. Examples of some investment casting products available at WESER are shown below: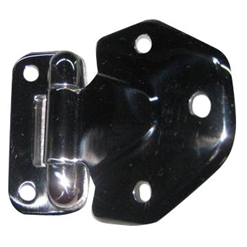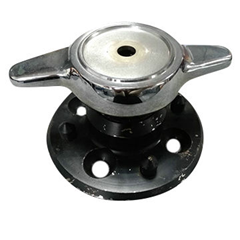 Investment casting hinges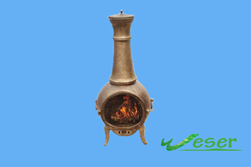 Investment casting rail                                 Investment casting frame
Other Products
WESER also supplies a list of other products with applications in die casting, gravity casting, sand casting, and vacuum casting. Apart from casting, WESER has a broad range of products for forging (die-forging, free-forging), stamping (bending, welding, laser cutting), machining (CNC precision machining, milling, casting and forging machining, prototype machining), spinning, plastic and rubber industry, extrusion (heat sinks, lamps, building accessories), powder metallurgy (iron or copper-based), alongside other assembly accessories (scaffolding accessories, laser, life parts, etc.).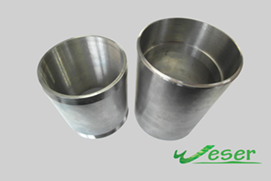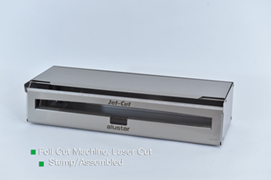 Forged flange                      Foil cut machine

Spinning parts
WESER also provides 3D printing services to our customers for faster prototyping of their projects. It helps them to better understand product defects before investing in tools and equipment, saving money and speeding up the process.